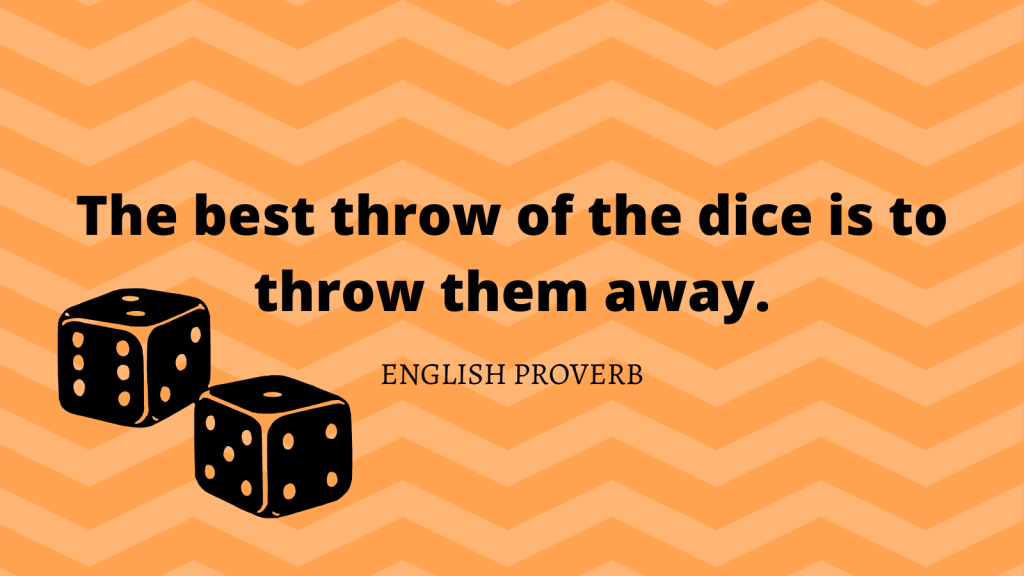 I lost a bet.
For the record, my parents taught me that gambling is wrong and nothing good will ever come of it, and they were 100% right. Don't gamble. You will regret it.
The Bet Backstory
Five years ago in a fit of cynical self-reflection, I told my sister that I had reached market-saturation with my books, that I fundamentally lacked the skillset needed for successful indie authorship, and that I should quit and pursue another degree. (You know things are bad when Academia provides the most attractive safety-net.)
I love writing, but I'm terrible at marketing, and expecting my readers to word-of-mouth me into a higher degree of success was illogical. I needed to fish or cut bait, and since I knew nothing about fishing, the choice seemed obvious.
It was time to cut bait.
And she, in true caring-sisterly fashion, said, "No." We went back and forth. I cited my dismal track record, my six obscure books, and my reluctance to publish in the first place. She cited nothing more than her unfounded optimism.
In the end she said, "Keep going, and five years from now you'll see I'm right."
Then she proposed a bet, and with all assurances of my looming literary failure, I agreed to her terms.
I even tweeted about it to mark the occasion.
The Bet Progression
This bet should have been an easy win for me. All I had to do was EXACTLY NOTHING.
Or so I thought.
2016 was a quiet year. I didn't publish. Instead I vented my literary biases, through Average Everygirl, on this obscure little corner of the internet. To this day, I don't know why my sales started picking up.
Was it the mysterious Amazon algorithm? Or some truly faithful readers? Did the simple act of blogging get my name in more people's heads?
Regardless, by the time 2017 hit, my sister was like, "You know you already lost that bet, right?" And my mom would pipe up with, "I'm already planning to make your costume!"
So helpful and supportive.
The Fulfillment
On the surface, my life looks exactly like it did five years ago. I didn't change houses or even tax brackets. I didn't buy a shiny new car or receive a windfall of sweet, sweet cash.
And yet, by every metric publishing-wise, I'm better off. More sales, more page reads, more reviews than my cynical 2015-self could ever foresee.
So to all my readers—those who were with me in my pre-2016 doldrums, and those who have found me since—I can only say this: thank you.
I lost a bet, but the truth is, you lost it for me.
May the next five years bless you as the last five have blessed me.
Happy Halloween, all.
Love,
Lady Kluck-for-a-night