So you want to buy my books, do ye?
Maid and Minstrel (2022)
Sheltered and pampered, beautiful Rosalind of Lovana turns eighteen with fluttering excitement. Nobles and dignitaries across the land are to celebrate with her—including young King Philip of Mallinae, whom she secretly adores.
But instead of a party, she descends to an auction where she is the prize up for bid. Incensed, she ridicules the guests, slinging a willfully hurtful barb at Philip in their midst.
Her father, enraged to have his moneymaking schemes thus ruined, delivers a seething ultimatum: Rosalind must marry a beggar that very night, or she dies.
This novella is based on "King Thrushbeard" by the Brothers Grimm.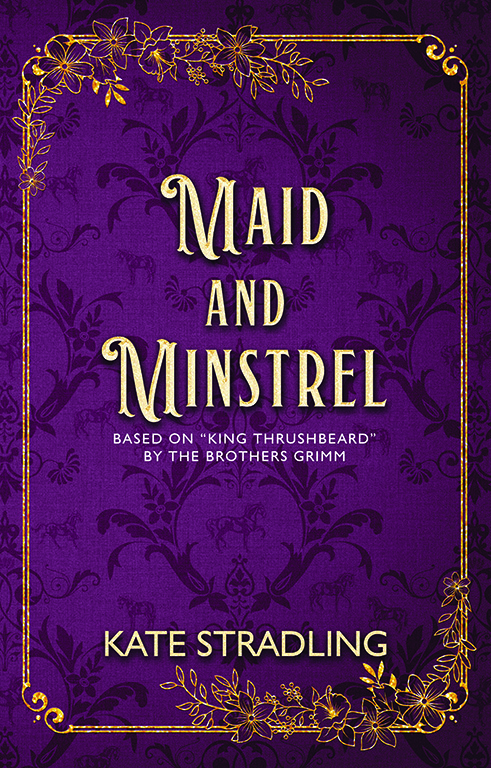 ---
Guardian of Ruses | Ruses of Lenore Book 3 (2021)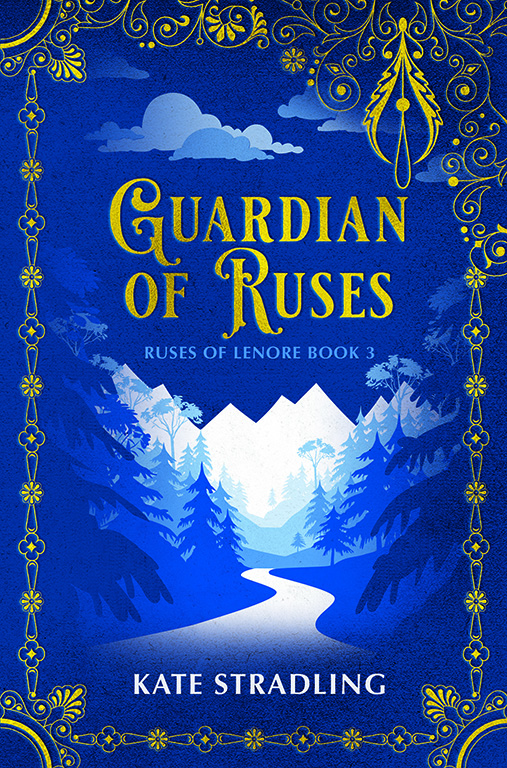 An Empire in Decay
Rosia Domitius has lived her whole life in Melanthos, in the palace of Emperor Petronius Drusus and his heirs. She loves her homeland, but the magic that once infused it is vanishing, siphoned by Lenore, a small, defiant country to the west. When magical attacks begin along that border, the emperor dispatches an investigative party with Rosia in its midst—as a fledgling assassin. His expectations are clear: she can end her people's suffering if she kills Lenore's ruler, a mysterious figure known only as the Eternal Prince.
As soon as her party crosses the border, they encounter a nameless young man with a mischievous smile. Although he acts harmless, the creatures of the woods obey his whims. Rosia's survival quickly depends on his goodwill, and perhaps on uncovering the secrets he guards with his pleasant façade.
For, according to this stranger, her homeland's woes come not from Lenore but from within, from rituals lost and bonds betrayed. If she follows her original plan, she might save the dying empire. Or, she might destroy its only hope.
---
The Heir and the Spare (2021)
An evil princess, a ruthless persecutor, a wretched match.
Tormented at home and bullied during her studies abroad, second-born Iona of Wessett hides in the quiet corners of her father's castle. Her art and music provide refuge, but her cruel sister Lisenn ever lurks like a monster stalking its prey.
Such has been her life for twenty years.
However, a promise of reprieve and retribution arrives when the neighboring kingdom of Capria proposes an alliance between their new crown prince and Wessett's heir to the throne. The treaty will rid Iona of the toxic Lisenn, and the potential groom is none other than her erstwhile bully, Jaoven of Deraval. The marriage could not be more poetic: each deserves the misery the other might inflict.
Except that Jaoven, humbled by the war that elevated his rank, appears to have reformed, and the fate of both kingdoms now hinges on the disastrous union he's about to make.
Buy The Heir and the Spare on Amazon.
Get the audiobook at audiobook retailers, including Audible and Audiobooks.com.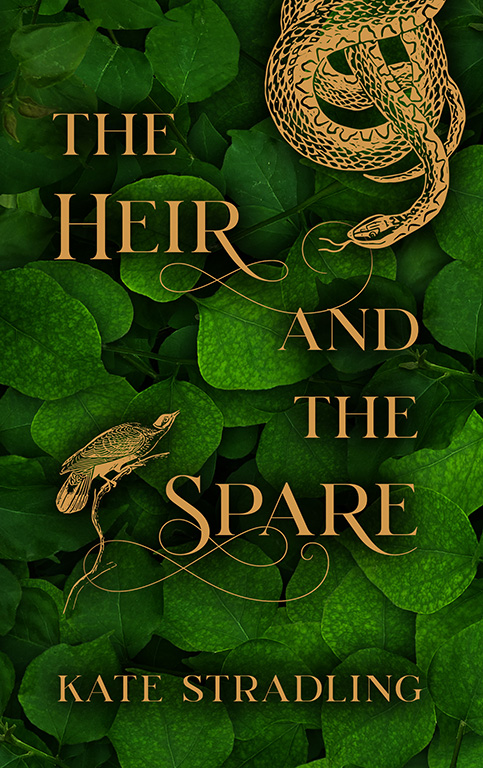 ---
Oliver Invictus | Annals of Altair Book 3 (2019)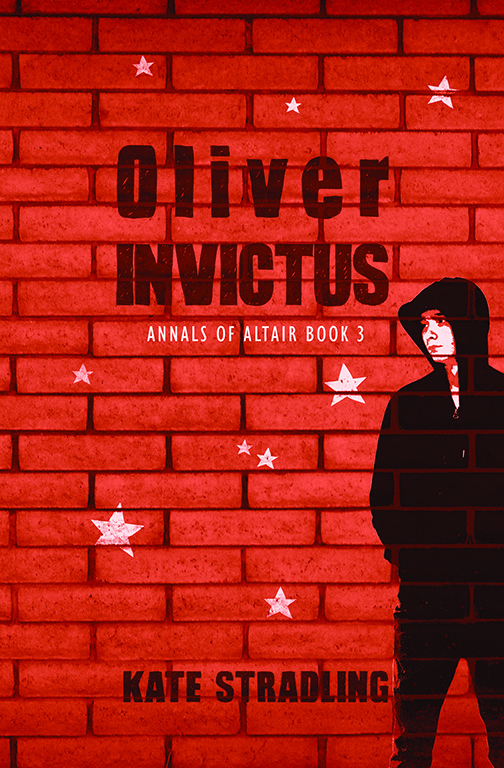 Dead at Fifteen
Oliver Dunn's life is officially over. Pulled from his bed in the black of night, he's headed for the Prometheus Institute's mysterious shadow campus, where anomalies like him vanish forever.
But no sooner does he leave Prom-F than the school descends into chaos. The student body revolts, classmates make a break for freedom, and one silent, powerful projector among them corrals the adults into a hive-minded collective of slaves.
Yanked back from his impending doom, Oliver's mere presence restores order. The Prometheus heads demand that he ferret out the rogue projector, but he'd rather die than cooperate.
His life is already over. They can't threaten him with any fate worse than his own. But they can threaten the one person in the world he actually cares about: his former handler, Emily Brent.
---
Soot and Slipper (2019)
Eugenie lives in isolation on her father's estate, with only her elegant stepmother and two stepsisters for company. When the crown of Jacondria announces a series of royal masquerades, she yearns to go. However, her stepsisters' fortunes hinge on them finding wealthy husbands, and Eugenie doesn't want to interfere with their odds.
Enter a mischievous fairy who has other plans.
A scant few hours of light-hearted revelry seems harmless enough. By the fairy's own rules, Eugenie can't stay the whole night, and with everyone in costume, her stepfamily will never know she was there.
Really, how much trouble can result from attending a masquerade or two?
This novella is based on Charles Perrault's "Cinderella, or The Little Glass Slipper."
---
Brine and Bone (2018)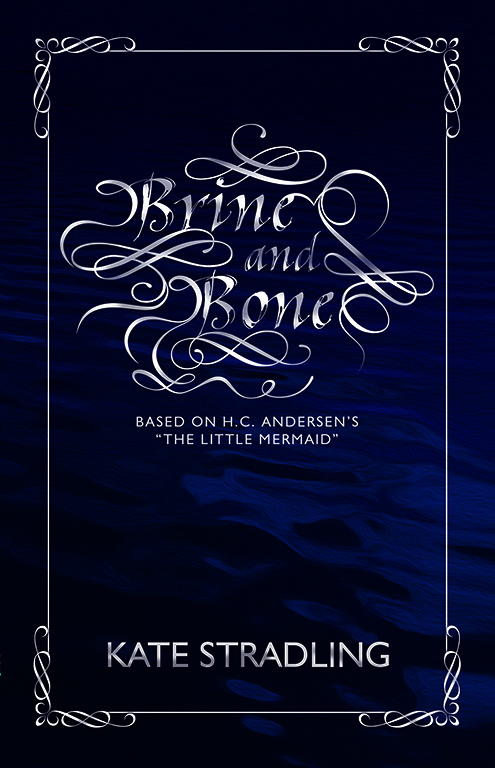 Magdalena of Ondile adores the crown prince of Corenden, but she'd sooner die than admit it. Ejected from the royal court, she spends her days at a sage's seminary, where her sparkling memories and destructive empathy magic prey upon her.
Until the ocean rips her charming prince into its depths.
When Magdalena discovers him washed ashore, her rescue-by-happenstance draws her back to the glittering palace and its stifling rules. But Prince Finnian's miraculous return attracts more than the nobility of the court. The eerie creature that spared his life would gladly reclaim it, even if staking that claim requires a sacrifice of flesh and endless torment.
This novella is based on H. C. Andersen's "The Little Mermaid."
---
Namesake (2017)
"Who needs magic in an age of electricity? I can flip the switch on the wall with the best of them."
Anjeni Sigourna bears the name of a legendary goddess, but her resemblance to that honored figure ends there. Eighteen and jaded, she has cultivated sarcasm instead of the elusive magic everyone expects her to possess. Such mystic power lacks purpose in her modern world.
But when an adverse encounter with the Eternity Gate lands her in an alien realm, magic marks the boundary between life and certain death. Anjeni alone holds the keys to saving an ancient people from a savage enemy. Her bitterness notwithstanding, she must now create a legend instead of living in its shadow.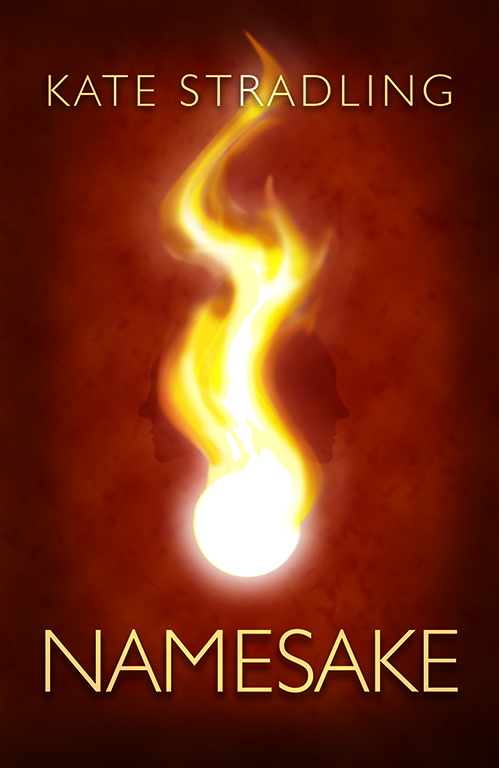 ---
The Legendary Inge (2015)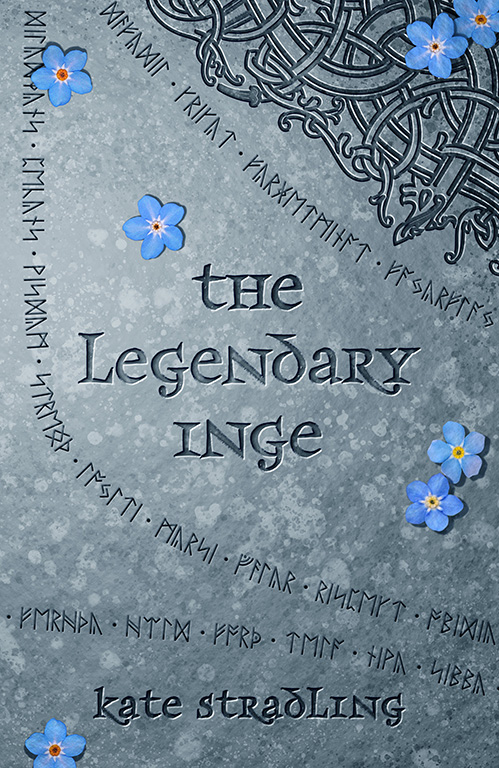 Plagued by misfortune, Ingrid Norling treks into the woods to clear her head. She emerges a monster-slayer, the shaken executioner of a creature so ferocious that even the king's strongest warriors could not destroy it. In a land that reveres swords and worships strength, this accidental heroism earns Inge an audience at court and an ill-fated prize: King Halvard impulsively adopts her and names her as his heir.
Under constant guard to prevent her escape, Inge confronts the ignoble underbelly of the royal court: a despotic king, a clueless princess, a proud warrior, and a dangerous intrigue. As secrets unravel and the castle becomes an elaborate deathtrap, Inge must keep her wits close and her weapons closer.
The monster in the woods was only the beginning.
Buy The Legendary Inge on Amazon.
---
Tournament of Ruses | Ruses of Lenore Book 2 (2014)
A Ridiculous Contest
Flora Dalton wants nothing more than a quiet life in the countryside of Lenore, but her father's promotion to the Parliament of Lords has uprooted her and planted her smack in the middle of a mess. Not only must she adjust to a new home, a new city, and a new circle of friends, but she also gets to endure a whole country gone mad with excitement: the Eternal Prince—their famed and fabled protector—has decided at long last to take a consort!
Rumor says he's going to marry the prime minister's daughter, Viola Moreland, but the lords have petitioned him to consider each of their daughters in turn, and that includes unlucky Flora. Against her wishes she must navigate a sea of scheming females in a laughable tournament of feminine graces, even as deathly shadows encroach on her doorstep.
For while most everyone is fixated on the Eternal Prince's love life, something sinister is afoot in Lenore, and Flora happens to be at the very heart of it.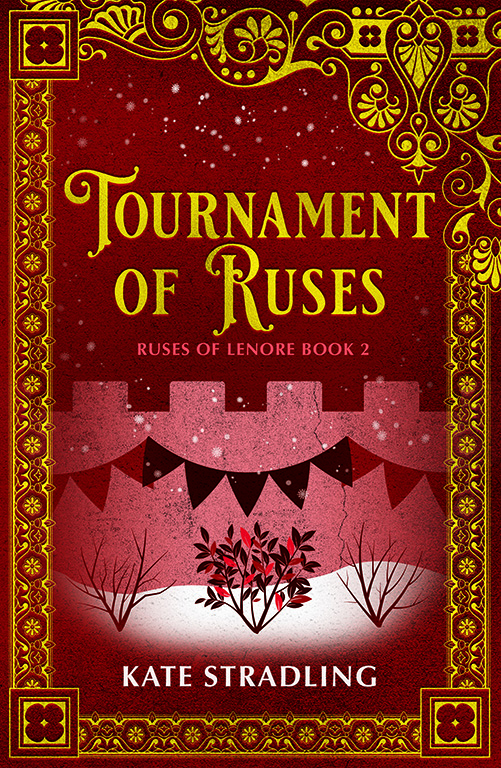 ---
Goldmayne: A Fairy Tale (2013)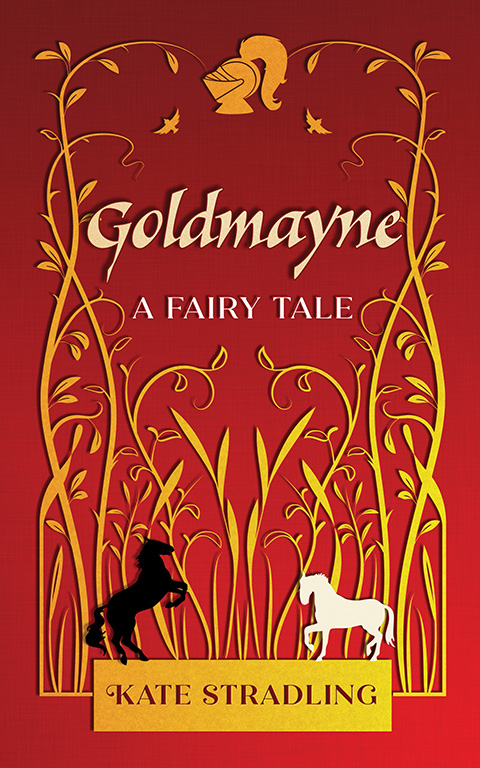 Evil witches, cursed royalty, heroes by happenstance, and happily ever after.
Duncan does not believe in fairy tales, but when he runs away from his father's farm, he tumbles headlong into one. Old Dame Groach recruits him as caretaker of her crumbling estate, where he must tend her poisonous garden, beat her white horse daily, and keep far away from the mysterious closet beneath the stairs… and that's only the start of his fantastical troubles!
A retelling and shameless embellishment of the French-Canadian folk tales, "Scurvyhead" and "Sir Goldenhair."
---
Kingdom of Ruses | Ruses of Lenore Book 1 (2012)
A Legacy of Deception
Viola Moreland's life is a well-orchestrated lie. For generations, her family has fabricated the existence of the Eternal Prince, a mysterious and powerful ruler who watches over the small kingdom of Lenore.
This practiced deception cracks when a nameless stranger stumbles across the truth and promptly assumes the Prince's identity. Unable to produce the genuine figurehead, the Moreland family—and Viola in particular—must cater to the imposter's whims or risk their web of carefully constructed ruses crumbling to pieces.
But as with any good lie, nothing is what it seems. Contrary to Viola's desires, this false Prince with his cryptic agenda may well be the only thing that stands between the true magic of Lenore and certain destruction.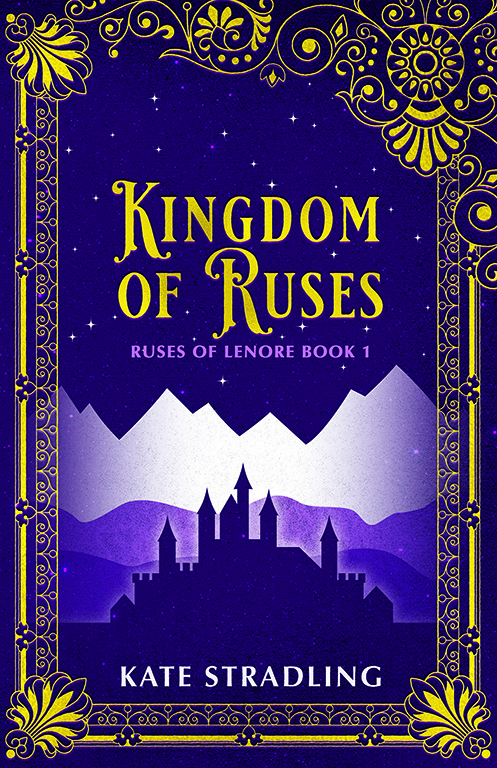 ---
A Rumor of Real Irish Tea | Annals of Altair Book 2 (2011)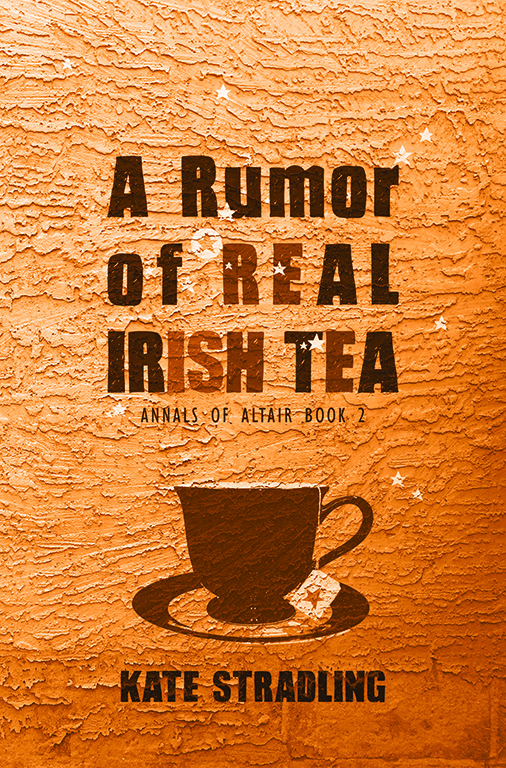 Ten years old and in disgrace
A twist in fortune has landed Oliver Dunn and his handler Emily at the Prometheus Institute's F Campus, where aspiring delinquents and bureaucratic red tape abound. Meanwhile, Oliver's sworn enemies, Hawk, Hummer, Honey, and Happy West, continue to chase rumors of the mysterious Altair, much to the ire of the government.
When a stringent military general decides to end the Wests' mischief once and for all, Oliver is again enlisted to help. Together with a disgruntled classmate, a charming news reporter, and a know-it-all administrative assistant, Oliver must outsmart the Wests to restore order and his tarnished reputation in this follow-up adventure to A Boy Called Hawk.
Buy A Rumor of Real Irish Tea on Amazon. (But maybe buy A Boy Called Hawk first. See below.)
---
A Boy Called Hawk | Annals of Altair Book 1 (2010)
Dreamer, machinist, sweet-talker, enigma
When four gifted children escape from the government-run Prometheus Institute, it's up to their classmate, 10-year-old Oliver Dunn, to bring them back. Unfortunately for him, Hawk, Hummer, Honey, and Happy West did not leave on a whim, and they have no intention of returning quietly.
With the help of the powerful Government-Civilian Alliance, Oliver and his handler Emily must track down the truants before they can wreak havoc across the southwestern United States.
Submit now, dear children. The state demands it.