On the sixth day of Christmas, my true love gave to me…
Danny Boy by Melinda D. Turner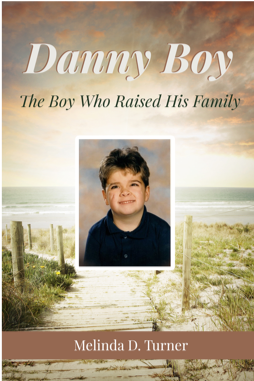 At times hilarious, at times heart-wrenching; full of wit and wisdom, "Danny Boy" is a must-read for anyone struggling to care for a special needs child.
This true story explores the lessons we can learn from people with disabilities and the reasons why a loving God allows some to struggle and suffer, while others enjoy healthy bodies.
Told from the perspective of the oldest sister in a family with a severely disabled child, this collection of real-life, behind-the-scenes experiences highlights the difficulties, disasters, and poignant moments that inevitably happen when caring for those with special needs. See the effect these experiences have had on each member of the family over the course of nearly 35 years of round-the-clock care for brother and son.
Prologue
"I was not quite eight years old when Danny was born. Even at that young age I can remember the exact moment I knew my life, my family's lives, everything we had known up to that point had changed forever.
It was evening in early summer. I walked to my parents' bedroom at the end of the upstairs hallway wearing a soft summer nightgown and lurked silently, just inside the doorway. Mom and Dad stood side-by-side, arms around each other with their backs to me, looking down on their newborn son as he lay under the bilirubin lights in his crib. I don't remember any words being spoken—only that I think mom was crying. Or maybe the baby was. What I do remember as the scene was forever stamped on my consciousness is that I knew something was wrong. Maybe not even wrong. Just different. This baby was different. And somehow, I knew that nothing would ever be the same again. And it never has been."
Grab your Sixth Day Giveaway
Danny Boy is free on Amazon TODAY, December 19th TOMORROW, December 20th:
https://www.amazon.com/dp/B077JJMK6Y/
Scheduling mishaps happen, my people. Mark your calendars to grab this one tomorrow, along with the Day 7 title.