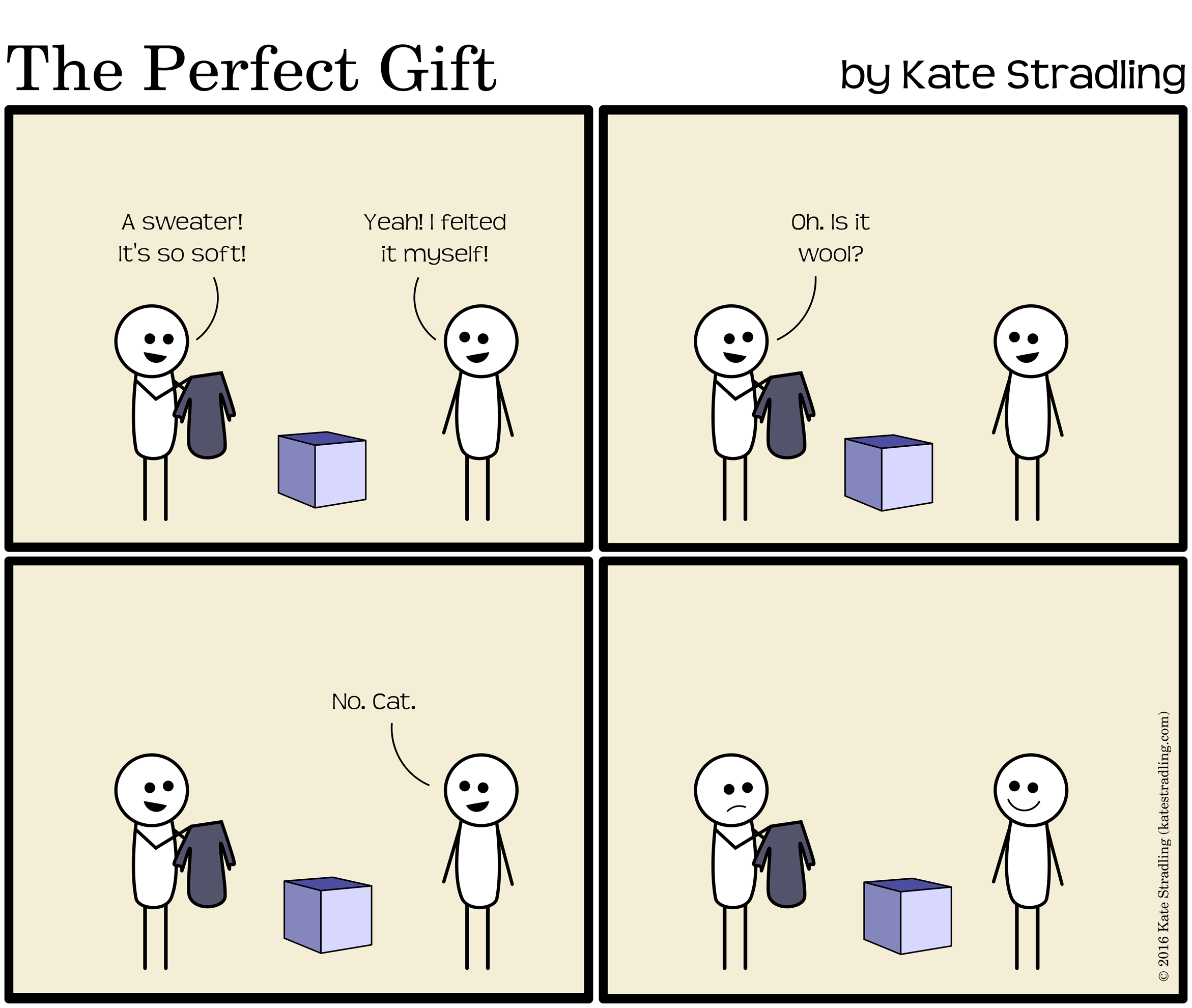 I wrote this whole long post about my 2016 NaNoWriMo experience, but I let it sit for a day and then decided that I didn't like it. So, I offer you this silly tidbit instead, along with my apologies for my twisted sense of humor.
My brother's family is doing homemade Christmas gifts this year. I think that's a lovely endeavor, but it does require advanced planning, and you can probably guess what sort of gifts I might give if I had to make them myself.
(My artisanal cat sweater would be very tasteful, mind you. Not that I would recommend tasting it.)
Whatever your traditions this holiday season, may you feel the love of God in your life and reflect that love upon others. A little kindness goes a long way.
♥