I know I'm supposed to do something grandiose for a book release, but my anxiety is already through the roof. So, I've pulled the trigger and I'm moving on. Namesake is now available on Amazon.com.
This is your courtesy notice, haha.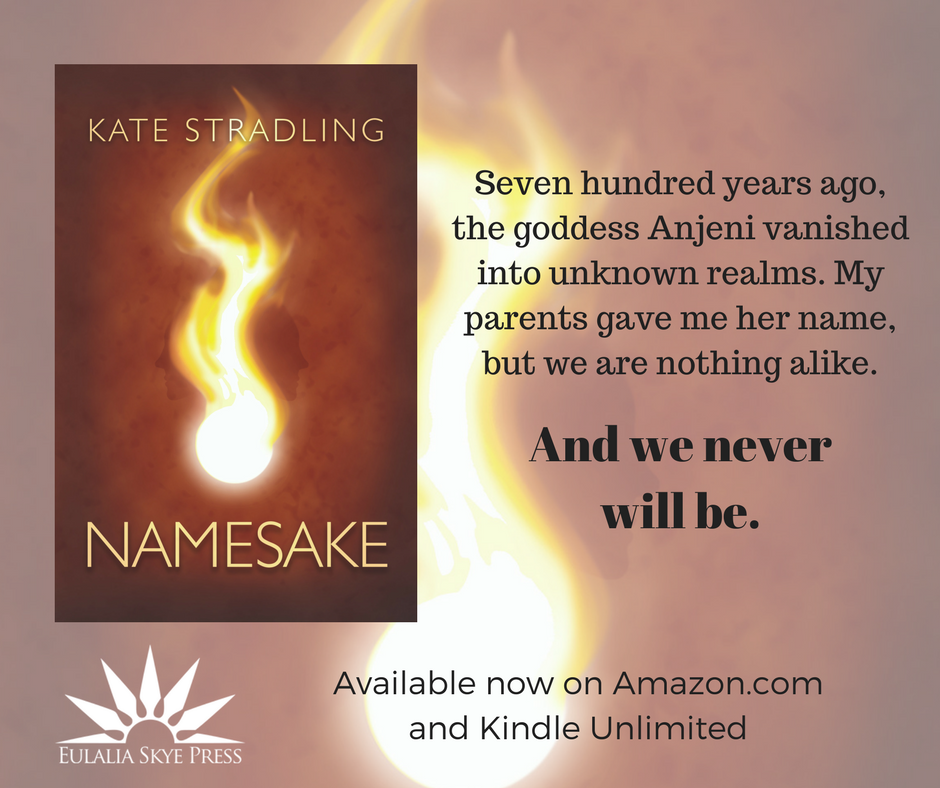 The Book Release Saga: What Took So Long?
One of the many issues that I battled last year involved determining where my writing was going and whether it was time to throw in the towel and move on. I love to write, but I'm not a responsible author.
(See the above casual book release for a reference point to that statement.)
The publishing world is flooded with hard-working people who seem to have clear goals and ambitions. I.e., the exact opposite of me. It's easy, on reading their experiences or advice, to feel like I have no clue what I'm doing, that I'm only pretending, that I don't belong in this industry, that I'm doing everything wrong, and that everything is futile anyway.
And when that happens, my anxiety disorder flares and claws its way up my throat from my stomach, and I unplug from life for a couple of days. NBD.
In late April, I went to lunch with a dear friend, Tamara Passey, who graciously discussed her first-hand experience as an indie author. During our conversation, she asked me what my goals were.
And I confessed that I didn't have any, other than to write really, ridiculously well. (I'm working on it, guys. I totally am.)
Among other encouragements, Tamara gave me permission to make temporal goals. And she provided me with the framework for how to set up an imprint.
So I did.
And that's what took so long.
Eulalia Skye Press

You might notice, going forward, this handy little sigil in or on my books. I may or may not start switching titles over. I may or may not open those titles up for wider distribution.
I may or may not commit to half a dozen things, but here's what I have done:
I registered an imprint. It took me about a month and a ton of brainstorming to settle on a name. I love that it is oddly quirky and that it plays with fantasy elements while still having a sense of grounded-ness to it. Somehow, random as "Eulalia Skye" is, it fits my writing.
I bought a block of ISBNs. This commits me to this industry for a few years yet, mostly because it wasn't a block of 10. With seven books out, I'd blow through those without batting an eyelash. (Yes, I have 100 ISBNs. I've used 2 so far for Namesake. Only 98 more to go. Breathe, Kate.)
I registered with the Library of Congress. Namesake has an LCCN. It's listed on the print-edition copyright page and everything.
There have been a million other tiny processes and procedures. Each has been a personal battle, because in many ways I feel like I'm stepping down a path blindfolded.
But I'm doing what I can to move forward. One… terrifying… step… at a time. And, theoretically, the next book shouldn't take nearly as long on the publishing side.
(Theoretically. Ha.)
Last Hurrah
If you've read this far, thank you. I have been blessed by so many who have given encouragement when they didn't even realize I needed it. (And many of whom may not have known they were giving it.)
You guys are awesome and inspirational. When I grow up, I wanna be like you.
♥