Friends, I'm so dreadfully pleased to make this official. My next book, Guardian of Ruses, releases on November 1, 2021. This third installment of my Ruses of Lenore series follows the adventures of a would-be assassin and the aimless magician she accidentally tangles with.
Lo and behold, the cover!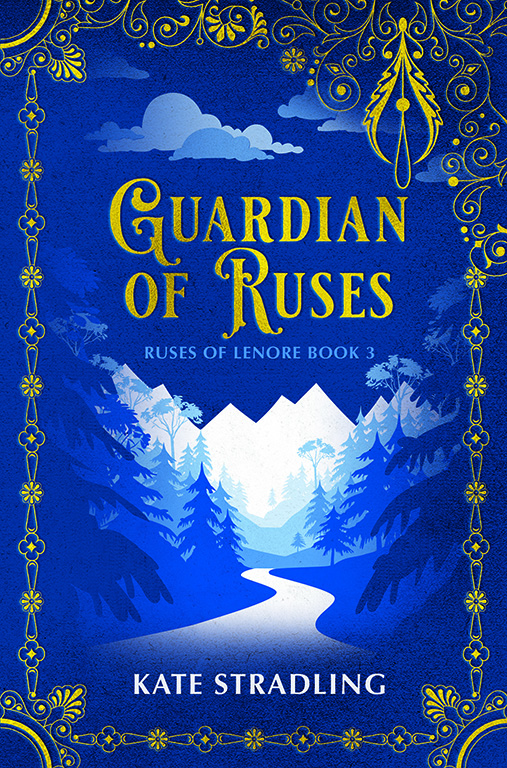 I'm in love, haha. I really liked the redesigns for the other two Ruses books, but this one is just… *chef's kiss*
And, of course, here's the summary:
Guardian of Ruses
An Empire in Decay

Rosia Domitius has lived her whole life in Melanthos, in the palace of Emperor Petronius Drusus and his heirs. She loves her homeland, but the magic that once infused it is vanishing, siphoned by Lenore, a small, defiant country to the west. When magical attacks begin along that border, the emperor dispatches an investigative party with Rosia in its midst—as a fledgling assassin. His expectations are clear: she can end her people's suffering if she kills Lenore's ruler, a mysterious figure known only as the Eternal Prince.

As soon as her party crosses the border, they encounter a nameless young man with a mischievous smile. Although he acts harmless, the creatures of the woods obey his whims. Rosia's survival quickly depends on his goodwill, and perhaps on uncovering the secrets he guards with his pleasant façade.

For, according to this stranger, her homeland's woes come not from Lenore but from within, from rituals lost and bonds betrayed. If she follows her original plan, she might save the dying empire. Or, she might destroy its only hope.
A True Sequel
Guardian of Ruses builds upon threads from both Kingdom and Tournament. It is significantly longer, and its events take place eight to nine years down the road.
Yes, little Edmund Moreland is all grown up and causing mischief.
The ebook is available for pre-order on Amazon.
I also released the first chapter back in June to my newsletter subscribers. That post is now unlocked for all who want to read it.