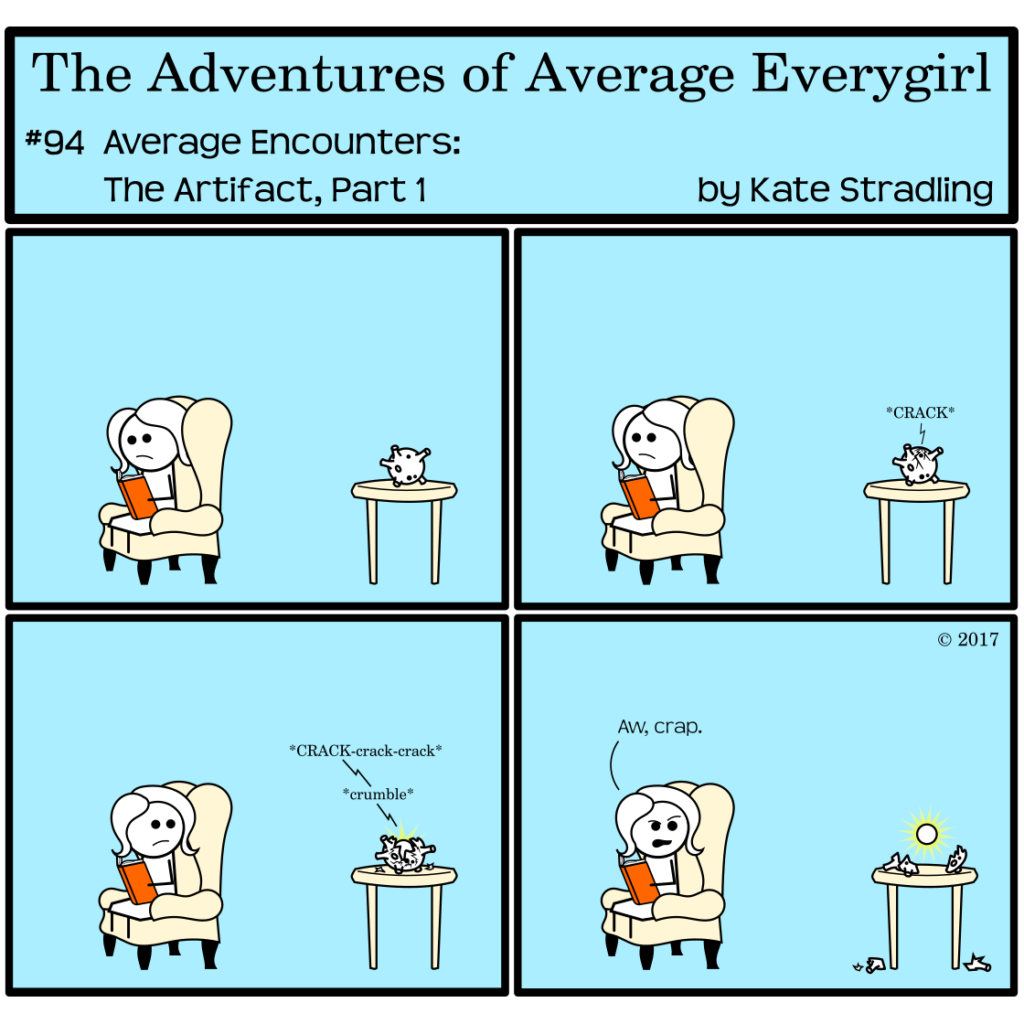 We've all been there. One minute you're minding your own business, and the next, a dangerous and coveted plot device tumbles into your hands. And then it's off to Mt. Doom or Alderaan or the Marshes of Morva to figure out just what to do with the blasted thing.
Much to your chagrin.
The Inherent Joys of Plot Devices
But everyone loves plot devices, and for good reason. Without them, literature would consist entirely of people remarking on their surroundings while they aimlessly wander the countryside.
Also known as the Collected Works of William Wordsworth.
(Sorry, not sorry.)
Plot devices come in many shapes and sizes. They trigger the story arc and drive it forward. The best of them hold the key to solving everything. They are the bread and butter of every writer worth his snuff.
(Yes, I'm giving you the side-eye, Wordsworth. You know what you did.)
But, of course, not all plot devices are created equal.
The Dreaded MacGuffin
Although Alfred Hitchcock gets credit for the term (spelled "MacGuffin" or "McGuffin," depending on your preference), the concept of the MacGuffin existed before he put that term to use. It refers to an object that everybody in the story wants but that has no special attribute beyond that.
Classic examples abound.
The Golden Fleece? MacGuffin
Helen of Troy? MacGuffin
The Holy Grail? MacGuffin
All of these items have the same draw for those who seek them: "There's this thing, see? And everyone's after it, but we're going to get it."
*cue prematurely triumphant laughter*
MacGuffins typically cause more trouble than they're worth, and they have no real benefits beyond some vague blessing or prestige that comes with ownership. Thus their narrative value lies only in how well they can drive an interesting plot.
(I'd give first place in this category to Helen of Troy, but the Apple of Discord is the instigating MacGuffin there. I mean, really? "Look, I need that piece of gold produce. Everyone knows that imitation-fruit trophies are the highest authority in determining one's worth and value.")
As with any trope, the application governs its merit. "MacGuffin" is more of a fun term than a derogatory one. Some MacGuffins are superfluous, but others are downright essential.
The Cellini Venus in How to Steal a Million (1966), for example, does nothing and is literally worth nothing, but it makes for a superbly entertaining plot.
Heist and mystery story lines frequently rely on MacGuffins to spur their heroes. You don't expect a box of jewels or a priceless Van Gogh to have properties beyond "expensive" and "coveted."
Quests and epics, on the other hand, can wade into forbidden territory. Long story short, if you introduce an artifact into your fantasy adventure, it better do something more than look pretty.
Further MacGuffin Reading
For more examples of MacGuffins, TvTropes.org provides an extensive list, including dozens of trope variations. Do you have a favorite? Leave it in the comments!